CONTINUED DISTRIBUTION NETWORK EXPANSION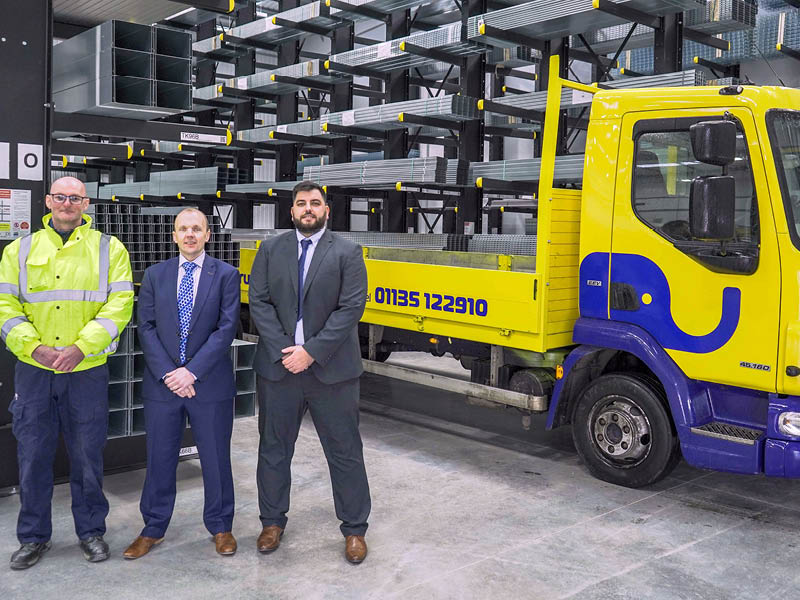 Unitrunk, leading Cable Management Specialist, has added to their extensive distribution network with the opening of their newest depot in Yorkshire.
Already the UK and Ireland's largest distribution network, servicing the electrical contractor and wholesale industry with their range of standard and bespoke cable management solutions, the latest depot will bring the Unitrunk Group to a total of 10 locations throughout the UK and Ireland. This includes 2 manufacturing sites, located in Warrington, UK, and Lisburn, the company's Headquarters in Northern Ireland.
Unitrunk has spent over 9 months locating and fitting out the 13,000 sq. premises which is predominantly warehousing space. The impressive storage capacity means many products are immediately available to customers facing tight deadlines. The Yorkshire facility also boasts newly renovated office space and dedicated conference facilities which will be used to train customers on how to get the most from the current Unitrunk product range, as well as to introduce the various new ranges which the company will be releasing later this year.
Unitrunk currently supplies customers globally, working on a range of impressive projects from the London Underground, to prominent TV Production facilities to the Kumasi Airport in Ghana.
Unitrunk's Managing Director, David Morrow, explains why they chose Yorkshire for their latest depot location,
"For over 50 years we have prided ourselves on our innovative product range and outstanding customer service. During this time, we have always made strategic decisions in terms of our depot locations so that we could bring our products closer to our customers. With a thriving customer base, increased construction and a busy agricultural industry, it made sense that Unitrunk's latest addition to the distribution network would be in Yorkshire, servicing Yorkshire, Leeds and the surrounding areas. Our new depot means that we are now within 5 mins to 1 ½ hours reach of all our customers. We have a fantastic team in place and we're excited about bringing our unique product range, which focuses on ease of use and speedy installation, to new customers in the area, as well as being that bit closer to current customers who are already aware of the time saving benefits the Unitrunk product range can bring to their cable management project."
Unitrunk Yorkshire officially opened to trade customers on Tuesday 11th February 2020 with an open event for customers and business people from the local area.
Pictured: Steven Clowes – Warehouse Supervisor, Sean Teasdale – Commercial Lead, David Morrow – Managing Director